Learning Yogi was started with the purpose of teaching children, the 21st century way. We believe that the purpose of education in the 21st century is not just to learn, but to learn how to learn. 
Our ultimate vision is a world in which each and every child gets access to a high-quality education, regardless of the circumstances of his or her birth.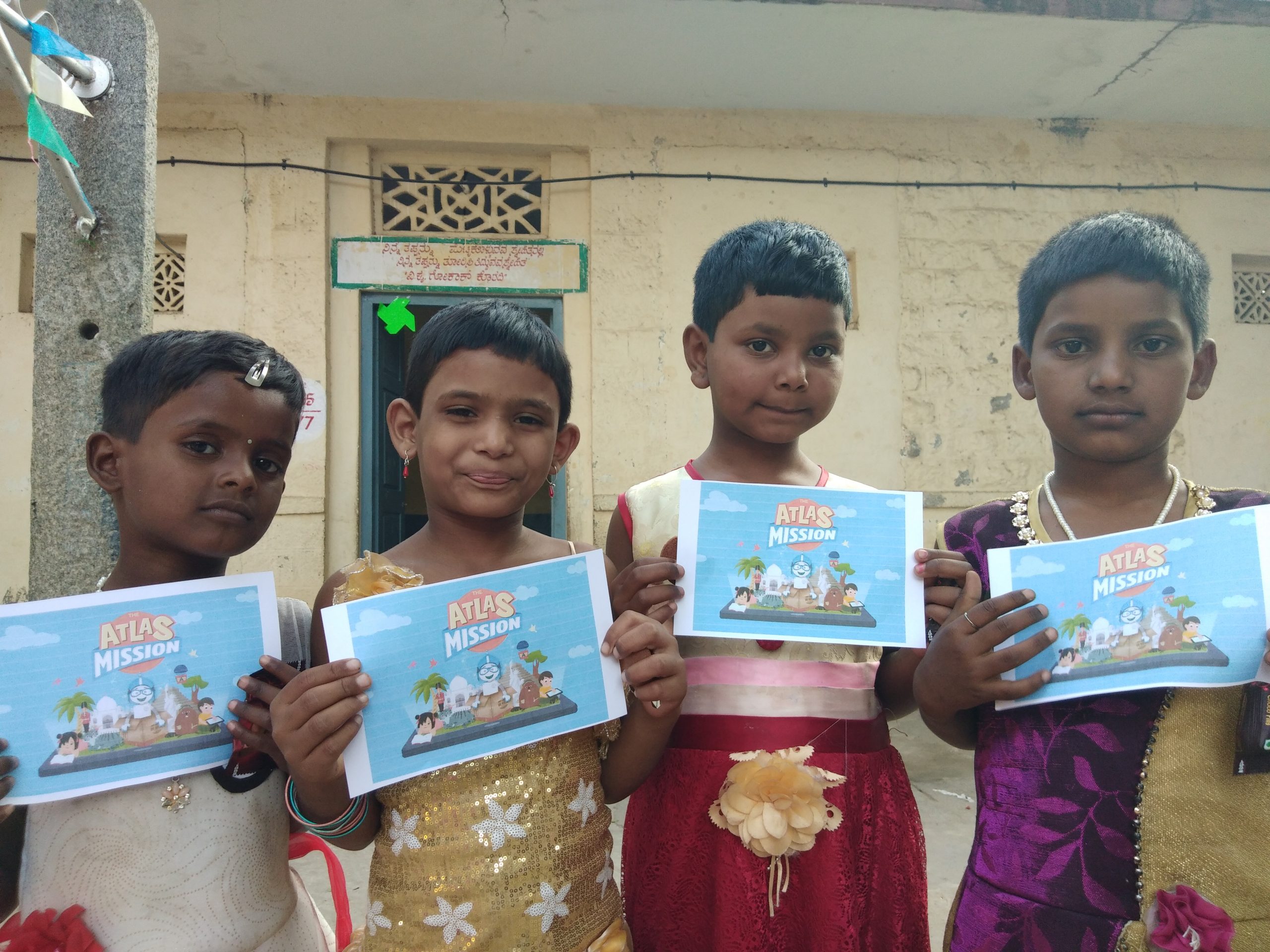 Mallika studied neuroscience and childhood cognitive development at Oxford and the University of Bristol, UK and brings with her years of experience in behavioural psychology and curriculum development. Working with Learning Yogi gives her the opportunity to combine her research interests with her passion to transform the education system.
Ley left her hometown in her teens to study illustration and multimedia animation in Barcelona and hasn't stopped moving and learning since then. She often refers to herself as a punk unicorn that wants to make the world a better place.
Robert joined Learning Yogi after spending years illustrating numerous games and children's books. Learning Yogi has given him the chance to fuel his passion towards games, art and design while also serving a meaningful cause.

Co-Founder and Creative Director
A creative savant, Rubia has worked in film, TV, web, music and print in four continents. She holds dual degrees in children's development and in media studies, started her own creative venture at the age of 21 and produced her first feature film at the age of 23.
Sumantra is a serial entrepreneur who started his first venture at the age of 16 when he was still in school. His life's mission is to use technology to disrupt the education system as it currently stands and replace it with something that actually serves the needs of children from all strata of society. Another of his ventures has been formed in partnership with Dr. Sugata Mitra, the founder of the Hole in the Wall Project and the winner of the 2013 TED prize, in which he and Dr. Mitra set out to open a chain of financially sustainable learning centres based on the Hole in the Wall model.
Vilas spent several years working with EA Games where he helped develop massively successful games like FIFA, Need for Speed, etc. Working with Learning Yogi gives him the chance to channel his passion for gaming and game development for a great cause.
Matt has performed pioneering, peer reviewed research on the use of digital devices to combat illiteracy in developing countries. He has taught user experience design, usability testing, the psychology of learning, mobile learning and educational games at Carnegie Mellon University (CMU).
Robin was the founding CEO and Chairman of ARM, which he built into a global behemoth whose technology was licensed by almost every major semiconductor company in the world. Under his leadership, ARM became the world's most prolific microprocessor company for mobile phones and tablets with a 95% market share.
As Founding Managing Director of Sesame Workshop India, Sash spearheads Galli Galli Sim Sim, a multiplatform initiative that combines the power of mass media with educational outreach to prepare children for school and life. To date, Galli Galli Sim Sim has reached more than 50 million children since its debut in 2006 with demonstrated impact on learning outcomes.
Sue's children's books  some original stories, and others featuring characters from Disney and Sesame Street (where she was anointed the status of "Sesame Legend")  have been read and embraced by a generation of children. Sue is also the creator of the Peace Crane Project, a program that has connected more than 2 million children around the world through the arts.
Sugata is the founder of the internationally acclaimed Hole in the Wall and School in the Cloud projects. His path breaking research on the use of minimally invasive education methods to improve educational outcomes led him to receiving the TED prize in 2013.